Who's hungry? WE GOT YOUR SIX!
We are still the same USA based, veteran owned business, we are launching a complete new line up of RC gear, everything is manufactured and designed by RC enthusiast for the RC enthusiast. V2 BackpaX and SlingpaX are now here, dropping on the site Friday 9/26. Everything can be customizd, all produicts are "MADE TO ORDER" your paitencce is appreciated. All questions and concerns, including bulk and custom orders email us carryallrc@gmail.com
Shop V2 products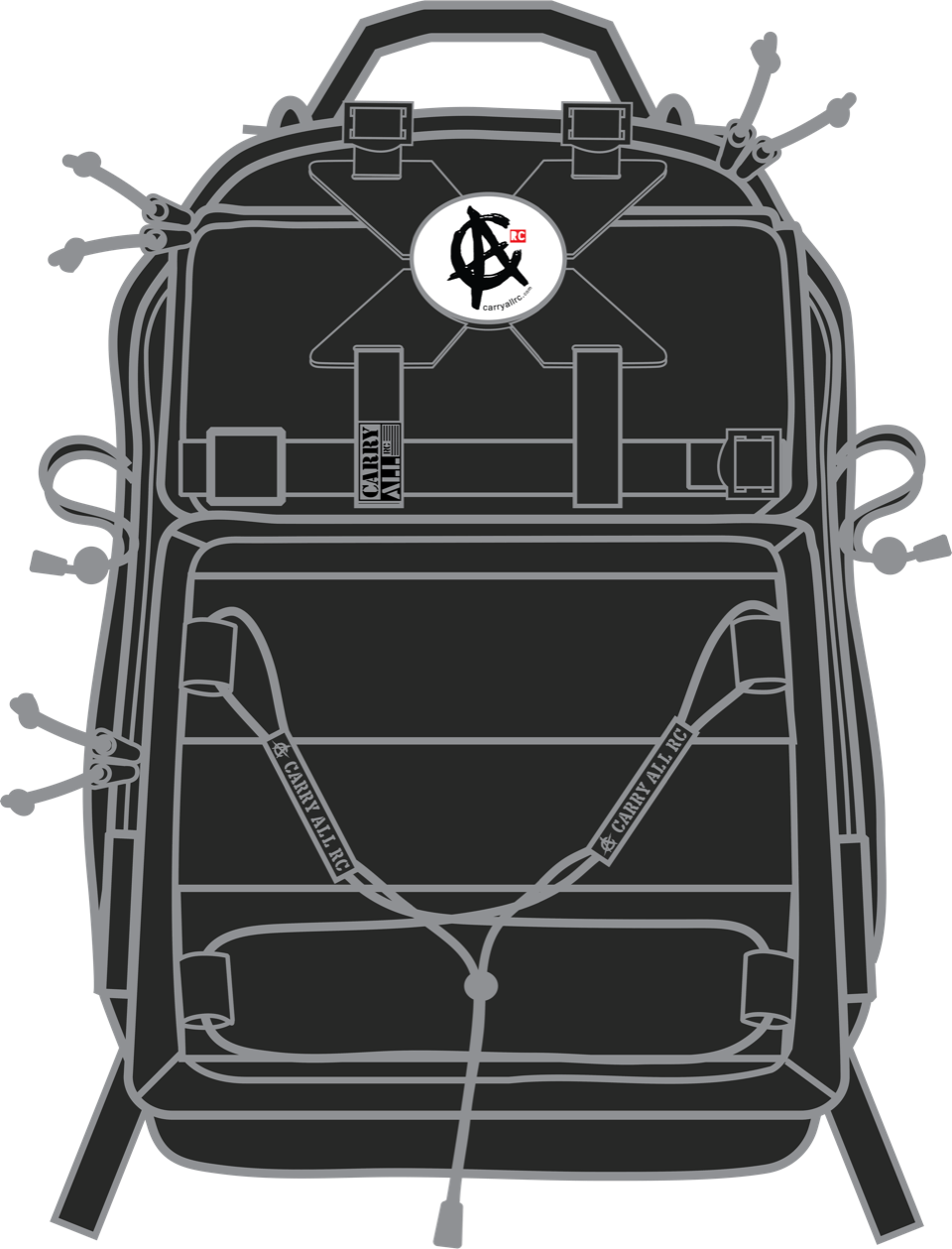 Find your next RC adventure with us on your back...
The Choice is yours, the Alternative is us!
This is what the letters "C & A" mean to us.

The "C' stand for...
Choices-  you choose, we are  providing an option and encourage you to shop around, zero pressure here, the choice is yours

The "A' stands for...
Alternative -we are supporting small businesses and joint vendor growth, but competition and "alternative" options are the key to pushing the RC industry forward, with original ideas and new products, is us!!

The "RC" stands for...
RC - if you don't know this, you're on the wrong website, #radiocontrol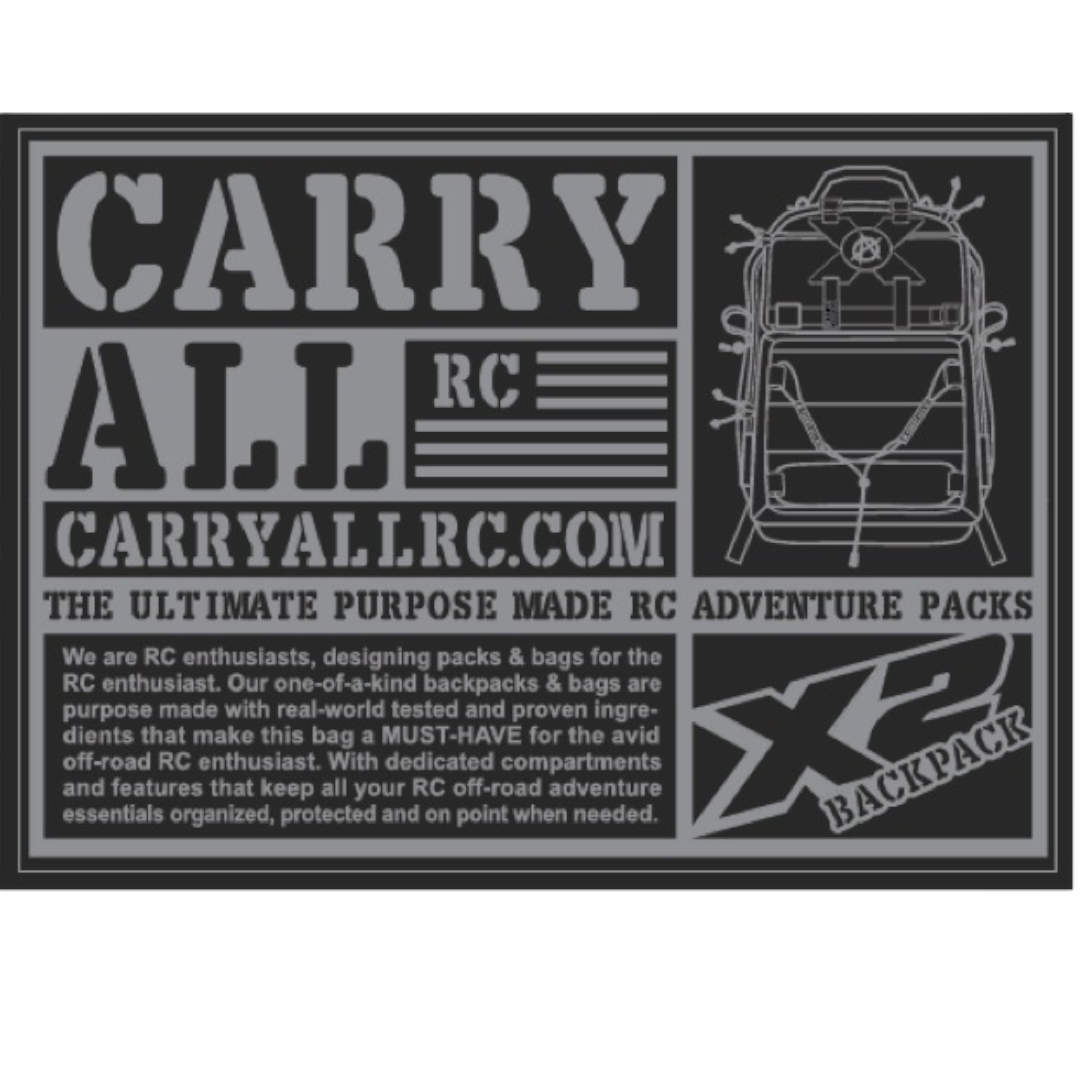 PLEASE FORGIVE THE MESS, our website is under construction.
Currently uploading new produts, incluiding the V2 Bug out Bag. Thank you for your patinece and understanding
Button label